Welcome to our site and our first blog!
7th January 2019
We are very excited to soon be launching our very first Re:Mind programme, so watch this space!
The path that lead us to Re:Mind has been a long one. We have both had our own separate, but also similar journeys with stress, anxiety and low moods. Determined to figure out a way forwards and both wanting a happier life, we have spent many years studying and learning all about the brain and mind. This lead us on a path of self-discovery where we eventually both experienced Solution-Focused Hypnotherapy first-hand. This resulted in such amazing changes that we decided to train in it ourselves, so we were able to help others in the same way, in our own private practices in Bristol. This is when we first met, early on in our practice, forming a close friendship in and out of work. Read more about our own journeys here.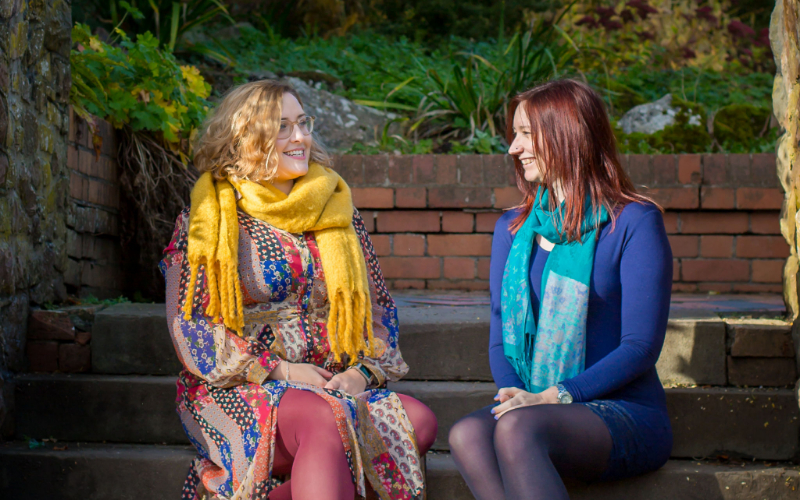 As time went on, we both noticed that this therapy wasn't entirely accessible for all, either due to financial strains or simple geography! We also strongly felt a greater need for more preventative measures when it came to people's mental health and wellbeing. We felt that if we could help people learn how to not only manage their stress better now, but also start forming healthier thinking patterns, this could prevent the onset of anything more serious developing in the future. This was when ideas started forming for Re:Mind. We decided to create an online programme that could reach many people far and wide, but also be much more affordable.
So, what is the programme all about? In a nutshell, Re:Mind is a twelve week programme that includes weekly videos, hypnotherapy tracks and activities for you to try. Every week we'll explain something new to help you rewire your brain and thinking patterns, so you can feel more positive! You'll gain a better understanding of your brain and what's happening when you're feeling worried or fed-up. And you'll learn how to manage your stress better, so you can have far better control over your thoughts and behaviour. And with that new control, you will feel calmer and more confident.
You have the power to change your thinking, your mindset and therefore your life! We're very passionate about people and their capacity for positive change, no matter where they are in their life. Our brains are exceptionally good at changing, which is excellent news for anyone who is feeling like they're a stuck in a rut! It does take some commitment, but once you learn the right tools and techniques, it can be a fun process. And it's empowering to realise that you can have that power over the next steps of your journey.
If you are ready to get back in the driver's seat, then feel free to subscribe by entering your details here.