A little about Lucy
29th January 2019
This month we thought we would make our focus 'Getting to Know Us' - we are the new kid on the block, and you're probably all wondering who we are and why we're here! So rather than jumping straight into the business end of things, we thought it would be nice to spend some time introducing ourselves!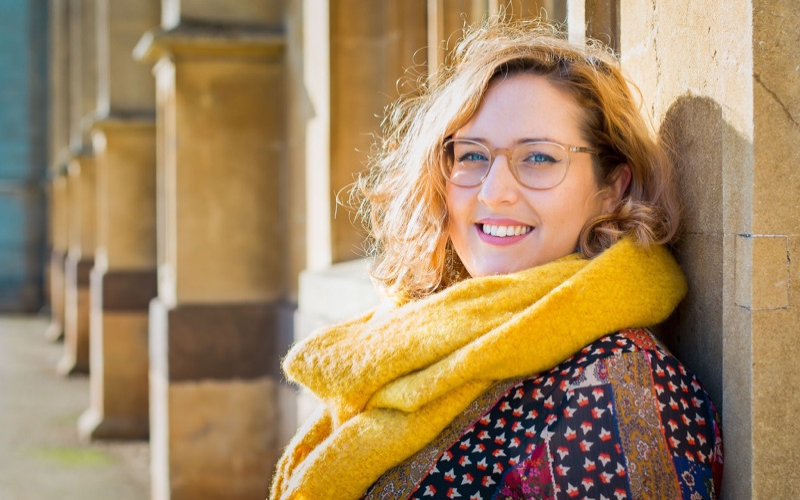 Hi! My name is Lucy! If you've seen our About page then you would have a little bit of an idea of my background already, so I won't bore you with all the details! I am originally from the UK, but when I was 13 my family moved to Melbourne, Australia, where I lived for the next 12 years. Fast forward to 2013 and I am back in the UK, in a city I had never been to before, no friends (other than my Australian partner), and no real career prospects. The next year was probably one of the hardest so far - one of feeling completely lost. I had no idea what direction I wanted to take my life in, but knew I wanted more for my life than working in a gift shop. This is when I sought out some help, and through a recommendation, I ended up in the office of a solution focused hypnotherapist.
Having done a Bachelor of Science (and my partner being a scientist), I was slightly sceptical as I walked through the door - hypnotherapy is all a load of rubbish right? It is a magic trick, right? Well, all my doubts were instantly quelled, as soon as the therapist started to talk. Every feeling I had, from my constant little worries, self-doubts and low moods, all had a solid scientific reason. She could tell me where in my brain it came from, what chemical caused it, and what I could do to change it. The scientist in me was overjoyed! Having that knowledge meant I had some power to change it. I left that first session feeling, for the first time in over a year, that I wasn't doomed to a life of misery and worry! And it was freeing.
Over the coming weeks we worked together to help build my positivity and confidence, both of which I never realised I had a problem with! I always thought I was pretty outgoing and upbeat, but how wrong I was!! Only once it changed did I realise how negative I really was, always expecting the worst and putting myself down. Purely by coincidence, at the same time there was an Instagram fad going around - you may remember it, #100happydays, which I started to do just before starting with my hypnotherapist. This for me was such a useful tool. It helped keep me on track, always finding at least one positive in my day, even if it was just me putting my slippers on after a long day on my feet. I completed the 100 happy days, and did about 12 sessions of hypnotherapy, and by the time I was finished, I was enrolled to train as a solution focused hypnotherapist myself.
Seeking out that help truly changed my life, in more ways than one! Not only am I calmer, happier and more confident, but I now run my own business, doing something I am passionate about! These days I work largely with clients who find themselves in a similar boat to where I was. Feeling lost, confused and doubting themselves and their every move. I am passionate about helping people find themselves - to feel truly confident in their own skin and mind, and to then find their path in life. I feel truly blessed to have found a career where I can make a difference in peoples' lives, and while some days are tougher than others, I can honestly say, I never dread going to work anymore!
However, the one frustration I continued to have, was that I couldn't help more people. All around me it was clear how many people were struggling to manage the stresses of life today, with levels of anxiety and depression constantly on the rise. In the therapy room I am limited to how may people I can help, so, when Amanda and I got together and discussed our frustrations with this, an online course seemed a logical next step. Two long years of research, writing and recording later, and here we are. Re:Mind is born, a place where more people, from across the globe, can access some support and guidance, to help them manage their stress better.
Please do have a browse through the site, and read more about what we do here at Re:Mind, and if you have any questions do drop us an email. We're here to help!